What is Civil Twilight?
It's an interesting question, and a more interesting "time" reference.
The Essence:
The limit at which twilight illumination is sufficient, under good weather conditions, for terrestrial objects to be clearly distinguished;



(The rest of this is all trying to quantify what that means, because, you know, we're scientific and litigious, and every once in awhile you have to try to prove what it is, make it more tangible, but it's never the same, so it's hard to prove that it existed, or not, in a particular moment or defined space in time, and it assumes that there also exists an acceptable range of moments and variables which all qualify to fit the definition.
Recreating it is all but impossible, not to mention that it's subjective to less definitive qualifiers, like vision, perception and definition of terms like, good atmospheric conditions and the Sun's upper edge, which in themselves must be qualified and proven before they can be used in additional calculations.
The definition goes on to state:
at the beginning of morning civil twilight, or end of evening civil twilight, the horizon is clearly defined and the brightest stars are visible under good atmospheric conditions



Each twilight phase is defined by the solar elevation angle, which is the position of the Sun in relation to the horizon. During civil twilight, the geometric center of the Sun's disk is at most 6 degrees below the horizon. In the morning, this twilight phase ends at sunrise; in the evening it begins at sunset. Sunrise and sunset are the moments when the Sun's upper edge touches the horizon.



Lawmakers have enshrined the concept of civil twilight. Such statutes typically use a fixed period after sunset or before sunrise (most commonly 20-30 minutes), rather than how many degrees the sun is below the horizon. (since this would be very hard to "prove"). Adding a "range" makes it easier to argue from both sides since not only does there exist an acceptable range, but also acknowledges that there is some flexibility and deviation in the very definition of that range.



It seems to me that if it takes the earth 24 hours, or 1440 minutes to rotate 360 degrees, then it's reasonable to assume it takes about 4 minutes to rotate 1 degree (1440/360=4), or, by that math, 24 minutes to rotate 6 degrees (6x4=24), so a general "legal" reference of 20 - 30 minutes (as made above) seems also correct, in a less-definitive sort of way, and while 24 minutes is perhaps more precise, it would rarely, if ever, be exact.



The FAA just refers to it this way
Daylight-only operations, or civil twilight (30 minutes before official sunrise to 30 minutes after official sunset, local time) with appropriate anti-collision lighting.
I like the FAA. Keep it simple. Find out what time the sun rises and sets in the location you're flying, and you can start flying 30 minutes before it rises, and 30 minutes after it sets...in good atmospheric conditions.
By Euan McKirdy and Serenitie Wang, CNN, Updated 5:10 AM ET, Tue January 17, 2017
http://www.cnn.com/2017/01/17/asia/china-drone-passenger-plane-near-miss/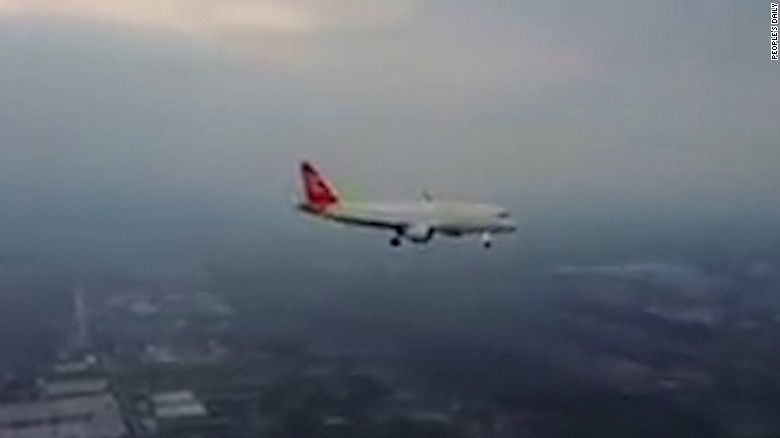 An amateur drone pilot captured up-close footage of a commercial airliner apparently coming in to land at a major Chinese airport.
Story highlights
Amateur drone pilot captures close-up footage of commercial airliner

Authorities investigating after video surfaces on social media
Beijing (CNN)Chinese authorities have taken a dim view of a close call between a commercial drone and a passenger plane. The footage, shows the airliner descending for landing, apparently taken from the perspective of the unmanned drone, flying by at close range. Chinese state media reports that the drone's pilot has been detained by police. The airport police at Hangzhou Xiaoshan International Airport in Zhejiang province investigated the footage, which appeared on QQ, a popular instant messaging app. A briefing from the Zhejiang Provincial Police states that a 23-year-old Xiaoshan local launched the drone to film the sunset. "The drone ascended to 450 meters and filmed multiple scenes including several civilian airliners passing by. The aerial shoot lasted around 10 minutes. "Afterward, (the suspect) intercepted an eight-second part and uploaded it to a QQ group of aviation enthusiasts." It states that the drone pilot is an amateur aviation enthusiast who is not licensed to fly the equipment.
'Strong condemnation' from drone maker
A statement from Shenzhen-based drone maker DJI, China's leading drone maker, the manufacturer of the Mavic Pro drone determined to have been used in the incident, expressing its "strong condemnation" of the illegal filming. "Like other tech products, the safety of the drone mostly depends on user habit, safety awareness and a sense of social responsibility," the statement reads.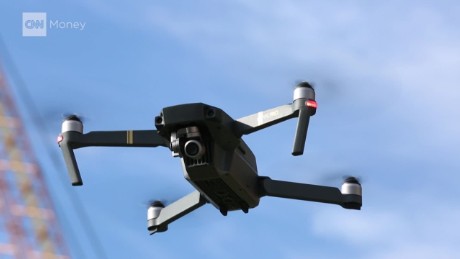 "The behavior of operating a drone close to a civilian airliner is very likely to endanger public security, which is stipulated in the Criminal Law of the People's Republic of China. DJI solemnly reminds drone users not to cause severe consequences on a whim." It adds that the company had been developing geo-mapping technologies that prevent their products from flying in restricted areas.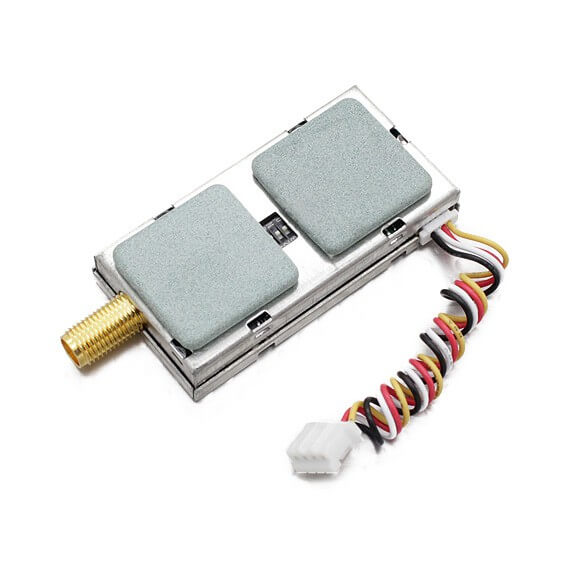 In what it calls an "extremely urgent complaint" to the FCC, ARRL has targeted the interference potential of a series of audio/video transmitters used on unmanned aircraft and marketed as Amateur Radio equipment. In a January 10 letter to the FCC Spectrum Enforcement Division, ARRL General Counsel Chris Imlay, W3KD, said the transmitters use frequencies intended for navigational aids, air traffic control radar, air route surveillance radars, and global positioning systems.
"This is, in ARRL's view, a potentially very serious interference problem, and it is respectfully requested that the products referenced…be investigated and removed from the marketplace immediately and that the importers be subjected to normal sanctions," ARRL's letter said. Some of the transmitters operate on frequencies between 1,010 and 1,280 MHz. "These video transmitters are being marketed ostensibly as Amateur Radio equipment," the League said, "but of the listed frequencies on which the devices operate, only one, 1280 MHz, would be within the Amateur Radio allocation at 1240-1300 MHz." Even then, ARRL said, operation there would conflict with a channel used for radio location.
ARRL said the use of 1,040 and 1,080 MHz, which would directly conflict with air traffic control transponder frequencies, represented the greatest threat to the safety of flight. The use of 1,010 MHz, employed for aeronautical guidance, could also be problematic.
ARRL cited the Lawmate transmitter and companion 6 W amplifier as examples of problematic devices being marketed in the US. Each costs less than $100 via the Internet. The device carries no FCC identification number.
"The target market for these devices is the drone hobbyist, not licensed radio amateurs. The device, due to the channel configuration, has no valid Amateur Radio application," ARRL told the FCC. "While these transmitters are marked as appropriate for amateur use, they cannot be used legally for Amateur Radio communications." In the hands of unlicensed individuals, the transmitters could also cause interference to Amateur Radio communication in the 1.2 GHz band, ARRL contended.
The League said it's obvious that the devices at issue lack proper FCC equipment authorization under FCC Part 15 rules, which require such low-power intentional radiators to be certified.
"Of most concern is the capability of the devices to cripple the operation of the [air traffic control] secondary target/transponder systems," ARRL said. "These illegal transmitters represent a significant hazard to public safety in general and the safety of flight specifically."
The surge in sales of drones has been dramatic. The FAA has predicted that combined commercial and hobby sales will increase from 2.5 million in 2016 to 7 million by 2020.
In Exhibit A of the January 10 letter, "Illegal Drones Threaten Public Safety," the League noted that some of the drones and associated equipment it has come across "are blatantly illegal at multiple levels," with some drone TV transmitters described as "particularly alarming."
"Rated at six times over the legal power limit, and on critical air navigation transponder frequencies, these devices represent a real and dangerous threat to the safety of flight, especially when operated from a drone platform that can be hundreds of feet in the air," the exhibit narrative asserted.

Categories
Archives
for Category FAA